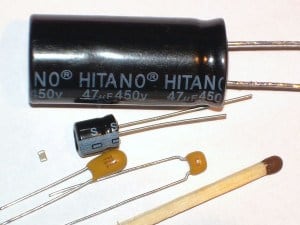 But I just really liked these two articles I'm about to point you to.
I was doing research for my new book project…
(which is a book about electronics for kids)
…when I came across them.
1) First of all — what is it that capacitors store?

Is it electrons?
Is it charge?
Is it energy?
This really interesting article explains: http://amasci.com/emotor/cap1.html
2) Second, how can you build your own capacitor at home?
Like this: http://hackaday.com/2011/05/09/roll-your-own-capacitors/
Here's my guide that shows you how to get started building stuff (like blinking lights or an electronic instrument):
https://www.build-electronic-circuits.com/products/ebook-2nd-edition
Keep on Soldering!
Oyvind