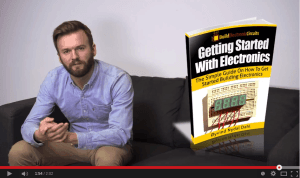 Today's email is later than usual.
The reason is that a thing I was gonna do on Saturday – that I thought would take a couple of hours – turned out to take several days.
But now I've completed it.
I'm a bit tired now – so I'm gonna keep it short.
I wanted to offer something for those who are hungry for more than just an eBook.
(And my video training is currently not available for purchase. I'm upgrading it. More on that in a later email)
So what I've been doing since Saturday is to create and set up a system to deliver two packages with lots of goodies:
* The Curious Beginner's Package
* The Dedicated Learner's Package
I'll explain these in the following link. There's a fun little video too. Enjoy:
https://www.build-electronic-circuits.com/products/ebook-2nd-edition/
Keep on Soldering!
Oyvind