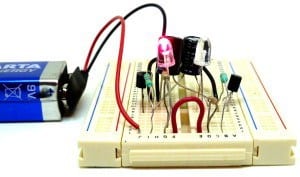 Akash from Mysore, India wrote me.
…he gave me a comment about my eBook «Getting Started With Electronics».
AKASH: Electronics to its simplicity!!
Really its a wonderful piece of book and I would say perfect for those who are enthusiastic in learning practical electronics and building them from scratch. It is pleasure to understand the things and building it. We do learn lots of theory in colleges which don't amuse us much. But when we put things we learnt in to the practicality of it, the fun is different!!
I would thank Oyvind from the bottom of my heart for all the effort to release this, I'm expecting the second volume of this with much more to learn, build, entertain and have fun.
Thanks and Regards,
Akash
OYVIND: Thanks for that comment Akash! What a great way to start the weekend =)
Here is the link to the ebook for those who are interested:
https://www.build-electronic-circuits.com/products/ebook-2nd-edition/
Keep on Soldering!
Oyvind