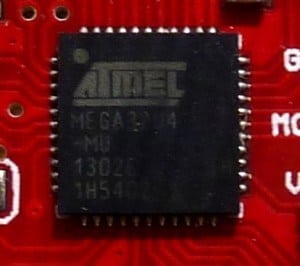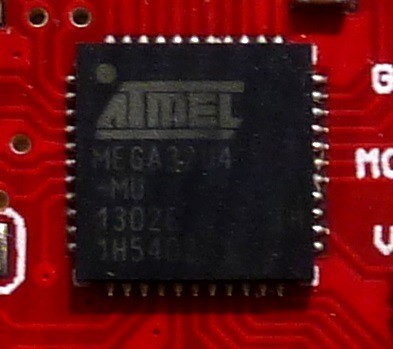 But not using relays or transistors…
I used a microcontroller.
As you may or may not have noticed – I have been writing a tutorial on microcontrollers. Which you can find here by the way:
https://www.build-electronic-circuits.com/microcontroller-tutorial-part1/
And today I soldered it and programmed it with a program that makes a LED blink.
It was awesome! I still get a kick from making things like this work =)
But how do you figure out what components you need to make such a circuit?
If you read my email yesterday, I wrote about how you can use the datasheet as a powerful tool.
And it's in the datasheet you figure out things like which components to put in a microcontroller circuit.
After I had chosen the microcontroller I wanted to use – I only needed to look up a few things in the datasheet – then I knew which components I needed.
If you are just starting out, and have never seen a datasheet before, then you will probably feel a bit overwhelmed when you look at the datasheet of a microcontroller.
But after doing it a few times, you start to know what to look for and not.
If you know you are not going to use the "Analog to Digital Converter", then you just skip that section.
This is basically how I design circuits with chips that I don't know how to use. I skim through the datasheet and figure it out.
So if you still haven't seen a datasheet, then it's time. It's super useful when you get the hang of it.
…and if you are ready to dive into the basics of building circuits, then check out «Getting Started With Electronics» by yours truly:
Keep on Soldering!
Oyvind