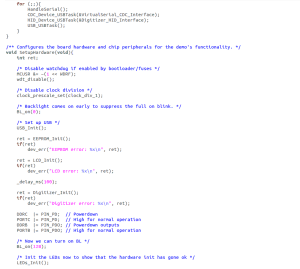 A great way to learn, especially if you don't have a lot of time to learn all the basics, is to modify things.
That's how I learned to program by myself as a teenager.
For example:
I found code examples to show an image on the screen.
I tried modifying the numbers in the code, and the image appeared at a different position.
"Aha!", I thought to myself.
I replaced the image with an image I drew myself of a man on skis.
And I repeated the code several times, just changing the position of the image.
Suddenly I had a man on skis, moving around on the screen.
Next, I found code examples for receiving input from the keyboard.
And little by little, I developed a ski jumping game.
To add suspension I called it "Death Jump".
I loved the ego-boost I got when seeing the faces of my friends while showing off my game to them.
They were really impressed.
Now, 2019 is right around the corner.
Have you given any thought to what you'd like for your life in 2019?
Maybe it's time to get started on some of those resolutions that will actually benefit you.
Like finally learning to build those Christmas lights you've always wanted to build.
Or that automatic cat feeder project.
Or maybe you have a business idea and you need to create a prototype before you can go further with the project.
If you join Ohmify, you'll get the chance to build those projects.
You can go through the basics, step-by-step, or you can jump right into building circuits.
Because you'll also get practical instruction that you can use straight away.
As in, within minutes.
Is your project a bit outside of the topic of the courses – well, then I'm there to help with any questions you might have.
Learn more about Ohmify and the bundle that is available until Christmas:
https://ohmify.com/join/
Keep On Soldering!
Oyvind @ build-electronic-circuits.com