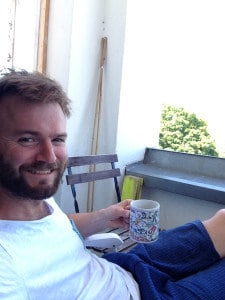 Ahh, fresh air!
That's one of today's highlights.
I've been sitting inside my apartment in Colombia for weeks now.
…to create courses for the launch of my new membership site.
But it's coming together now, so I allowed myself some fresh air.

The name of the membership site will be…
Ohmify!
And I've created a twitter account where you can follow the progress:
I just posted a cool little video there that you should check out =)
Keep On Soldering!
Oyvind
PS! Please follow me on Twitter, I have no followers. Buhu…