I decided to try something new this time.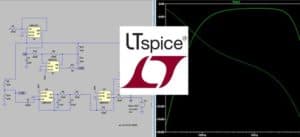 I invited a fellow electronics enthusiast to develop a course on Ohmify.
Roberto from Developpa is an expert in many things, one of them is simulating circuits.
In this course, he shows you how to create and simulate an audio amplifier.
Circuit simulation allows you to see how a circuit works and performs without actually building it. This way you can ensure that your circuit works before going into the next step of building it.
One of the already available courses on Ohmify is how to build a music amplifier.
It uses the LM386 chip.
Roberto's course builds upon this and shows you how to choose components and create a bi-amped speaker using two lm386 chips.
For those who are already subscribed to ohmify – you'll find the course at the end of your course list when you're logged in.
If you're not subscribed, find out how to join here: https://ohmify.com/join/
Keep On Soldering!
Oyvind @ build-electronic-circuits.com