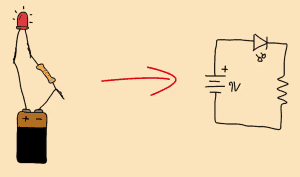 Hey, I've just reopened Ohmify:
Ohmify is an online platform that helps you learn and build real things with electronics.
It gives you access to more than 30 courses for both building fun projects and learning electronics.
And today or tomorrow, depends how productive I am today, I'm releasing a new course where you'll learn to really understand what's going on in a circuit diagram.

I'm continually creating new courses for you.
See the growing list of courses here:
https://ohmify.com/library/
(Note: Only members can access the courses)
I recently bought a new camera and next week I'll invest in a better microphone. Also, I've convinced my wife (yes, I got married a couple of months ago!) to help me with video production as she's a professional.
The plan is to create more and better ways of showing how to do different things in electronics.
If you're not sure if Ohmify is for you or not, check out some videos and read more about what Ohmify is here:
Or you can take it from Doug, a beginner and one of the newest members on Ohmify, who sent me the following message a couple of days ago:
"I have to say that your site and your courses are perfect for me, almost as if you wrote them specifically for me."
-Doug Roberson

Keep On Soldering!
Oyvind