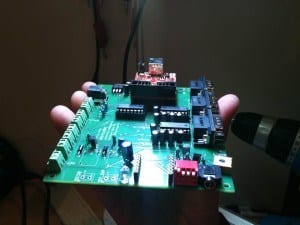 I will celebrate Valentines day with the love of my life – electronics =)
On this Saturday, the 14th of February, I am teaching an introduction class in electronics.
It's at the new electronics lab at betahaus in Berlin.
Here we'll learn to build some simple circuits, and how to use the equipment in the lab.
You can sign up here:
http://www.betahaus.com/berlin/event/introduction-to-hardware-co-lab-2/
The booking goes through betahaus, so I am not sure of the status right now. But last weekend there were a couple of spots left.
If not, then there is a new chance in March.
And if you can't come to a workshop, you can learn at home with my eBook «Getting Started With Electronics»:
https://www.build-electronic-circuits.com/products/ebook-2nd-edition/
Keep on Soldering!
Oyvind