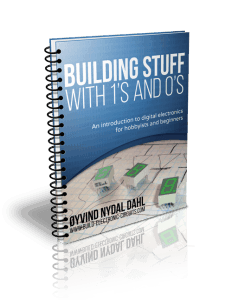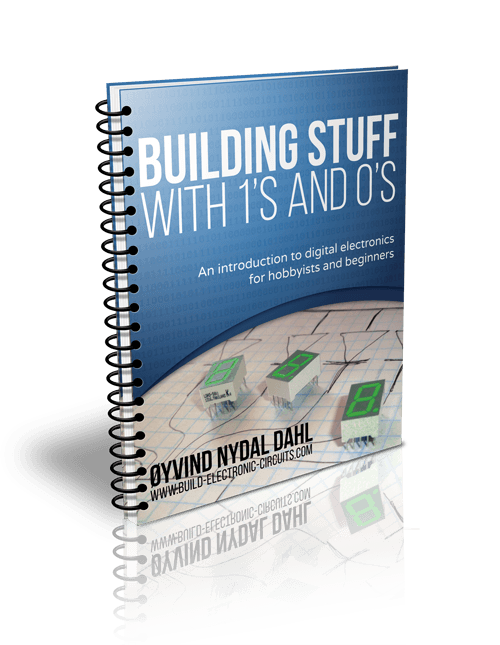 I was sitting in the armchair in the living room and I was maybe 13-14 years old. It was something that me and my dad was talking about that got me thinking.
I had heard somewhere that 1's and 0's was the foundation of computers, cell phones, TV's, remote controls, digital watches… And I had accepted that.
But then I started thinking… "What does that mean? What is a 1 and a 0?"

So I asked my dad.
And when I asked him, I was so glad I did. Finally I could really understand.
He told me that a "1" was a wire with a voltage, and a "0" was a wire without a voltage.
I remember thinking "Is it that easy?"
…and it was.
Of course, that led to a lot more questions.
Like "how can this be the foundation of all modern gadgets?"
And, for the rest of the night we talked about this.
If you are in the beginning of your electronics journey, you might have similar questions. I just wrote a short mini-ebook that I chose to call «Building Stuff With 1's and 0's». Here I'll take you through the basics of digital electronics, so that you'll understand it.
It's available as a bonus for some of the «Getting Started With Electronics» packages.
Go here to find out how to get your hands on «Building Stuff With 1's And 0's»:
https://www.build-electronic-circuits.com/products/ebook-2nd-edition/
Keep on Soldering!
Oyvind