Lately, we've been doing something cool inside Ohmify.
Check this out: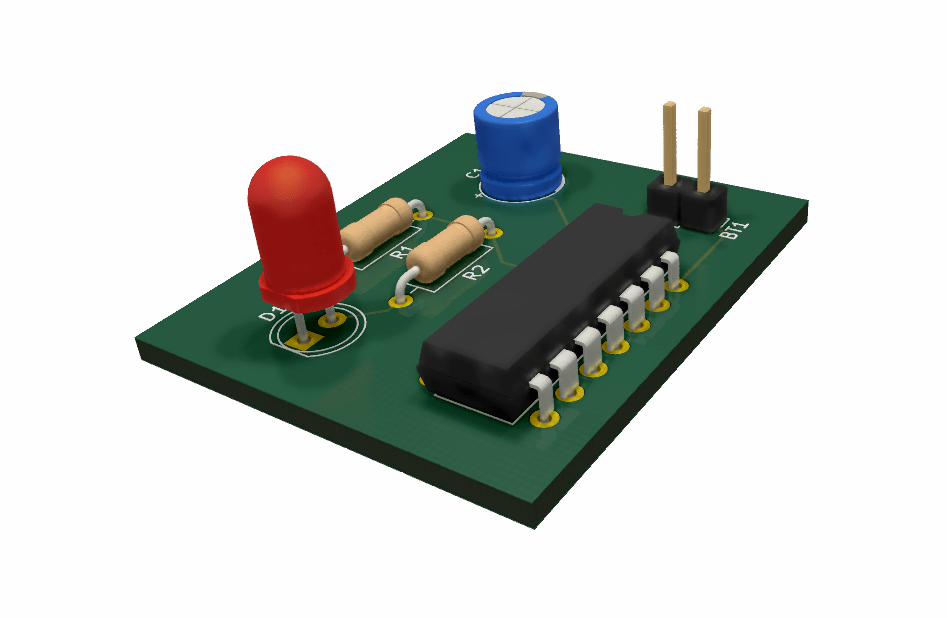 It's a workshop I decided to call Make Your First Printed Circuit Board.
The idea is that the members go through the whole process of designing a simple circuit board:
Step 1: Drawing the schematic
Step 2: Designing the board
Step 3: Ordering components and boards
Step 4: Soldering the board
Each step takes about 30 minutes to 1 hour to finish.
If you do one step per week, most would be able to find the time.
We're a supportive group of 12 people doing the lessons right now – helping each other if someone gets stuck.
However, all Ohmify members are welcome to join us.
After the summer, I'll release it as an official Ohmify course for more to join.
I really want a lot of people to learn this.
Designing printed circuit boards is something I was afraid of before trying it.
I thought it was complicated and expensive.
There are indeed a few things to keep in mind the first time you do it.
But once you've done it, you'll realize that it's pretty straight-forward!
The cost?
The board I designed cost $8 for three boards when manufactured in the US.
The software for designing is free.
The cool thing with this skill is that you can use it to replicate pretty much anything.
Have you found the schematics for a guitar pedal that looks cool?
Or an amplifier that you'd love to build?
Or a home-automation circuit to read temperatures, humidity and more?
You don't even need to understand how it works. Just make a circuit board for it. Solder it up. And voila!
Circuit board design is one of the core skills I recommend everyone to learn.
Because it's so useful.
To get access to the lesson, you need to sign up for an Ohmify subscription. You can find more information here:
Keep On Soldering!
Oyvind @ build-electronic-circuits.com