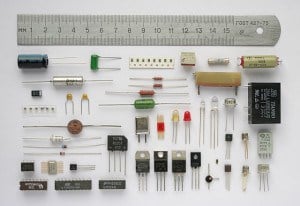 Yesterday I went out celebrating my birthday.
It lasted into the early hours, and I didn't get much sleep.
…so today I will be short.
I got an email from Michael, one of my readers.
He sent me a link to a resource with a list of common component values, a transistor comparison, common circuits and a lot more:
http://letsmakerobots.com/files/DSE200405_catalogue_data.pdf
This is very useful if you know the basics of electronics.
If you don't know the basics, it might be a bit cryptic.
To learn the basics, you can check out my eBook «Getting Started With Electronics»:
https://www.build-electronic-circuits.com/products/ebook-2nd-edition/
Keep on Soldering!
Oyvind