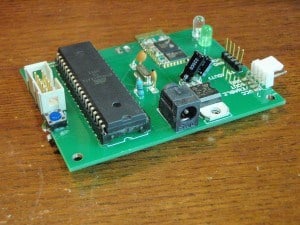 Do you know how a vending machine looks on the inside?
I was surfing some electronics blogs when I came across a post from a guy named Kristian.
He and his friend had gotten hold of an old vending machine that did not work.
They redid the inside of it and made it work with NFC/RFID.
…it even made twitter updates about its status!
I really enjoy seeing the inside of things like that, to get an understanding of how it works.
You can see the blog post and video here:
http://blog.tkjelectronics.dk/2015/02/iot-arduino-vending-machine/
Keep on Soldering!
Oyvind
PS! I've got something cool planned for the launch of the upgraded version of eBook «Getting Started With Electronics». I'll tell you about it soon.
PPS! If you buy the current version of «Getting Started With Electronics», you will automatically get the new version for free. More info here:
https://www.build-electronic-circuits.com/products/ebook-2nd-edition/