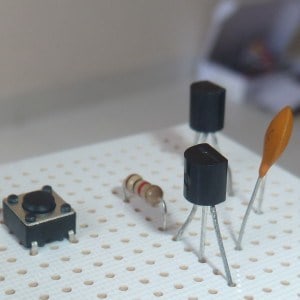 On a sunny June day, about one year ago, I was in the country side of Norway.
I was visiting a friend.
He doesn't know much about electronics, but I tried to teach him how a transistor worked.
We decided to make a video out of it.
So we went to the University where he was studying (he was not studying electronics by the way).

We found a room with a whiteboard, sat up my webcam, and started shooting videos.
I didn't really promote video much, I just put it on Youtube.
But today I see that it's been viewed more than 20000 times and has lots of comments.
You can find the video here:
…and feel free to join the discussion!
In my eBook "Getting Started With Electronics" I explain both the transistor and other components in an easy way.
And you will learn to build things like touch-sensors and sirens.
And lots of other things.
To get the ebook, go to this page:
https://www.build-electronic-circuits.com/products/ebook-2nd-edition
Keep on Soldering!
Oyvind