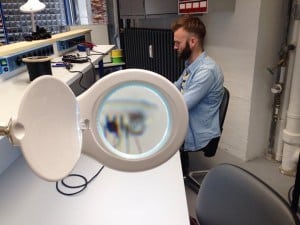 Everything is not ready.
But I think I can say with a fair amount of confidence that…
…the upgraded version of my eBook «Getting Started With Electronics» will be ready on Friday!
Also the component kit with all the components necessary to build the circuits in the eBook.
And I know many have been waiting for that.
Now I've said it, so I'm putting pressure on myself to finish everything in time.
So it's back to work for me!
Keep on Soldering!
Oyvind
PS! You can buy the current version, and get an automatic free upgrade to the new version on Friday. Just use this link:
https://www.build-electronic-circuits.com/products/ebook-2nd-edition/