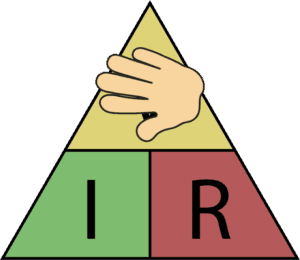 I saw a video on Tuesday that kind of upset me.
It was an electronics engineer answering questions on YouTube.
Someone asked him for tips on how to learn electronics.
And the guy clearly became uncomfortable and wriggled in his chair.
Then he started babbling:
"Hmm, I don't know… Just study hard… You know it takes a lot of time… You have to study for a long time. But in the end, it's worth it.. Ehm.."
I did not like his advice.
"Just study hard" ??
Well, what does "hard" mean? And study exactly what?
"It takes a lot of time" ??
To become *really* good at it, yes it takes time. But to get to a decent level to have fun and build cool things, that can be done pretty fast.
"in the end it's worth it" ??
For me, even in the beginning, it was "worth it". If you're not going to enjoy it before you get "really good", then maybe it's not for you…
So what's my advice?
Just have fun with it.
Learn the basic theory (no not *all* theory, just the necessary to get started).
Build A LOT of circuits. You'll learn so much from this that you'll never learn from a book or video.
Next, find a project you are really passionate about. Along the way, you'll see what gaps you have in your knowledge and you can focus on filling those gaps.
If you can't think of any projects you'd like to do yet, then focus on a topic you find fascinating and study it.
For example microcontrollers. Or amplifiers.
These are the products I am offering for helping you become someone who can build things with electronics:
https://www.build-electronic-circuits.com/products/
But it doesn't matter if you buy my products or if you find another way to do what I described above.
Just remember to ignore any advice that demotivates you.
Keep On Soldering!
Oyvind @ build-electronic-circuits.com