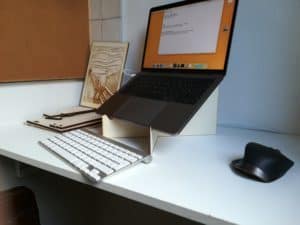 A couple of weeks ago I took a course.
I learned one of the most useful skills I've learned in a long time:
Laser cutting.
It's a machine with a laser that moves in 2 axes.
They have one at the makerspace I'm currently at in Oslo.
You can use it to cut and engrave plates of wood in whatever shape you want.
After taking the course, I started using the machine right away. I did this intentionally because I know how easy it is to forget if you don't start practicing right away.
First, I cut out a laptop stand design I found online.

The first version turned out super small. But the next version was just perfect. I made it!
Next, I decided to try out my own design.
So I made a heart-shaped birthday card for my wife.
Which she loved!
Now, I've also made a custom-designed laptop-stand, and I've engraved the painting "The Scream" by Edvard Munch into a piece of wood.
Check it out here: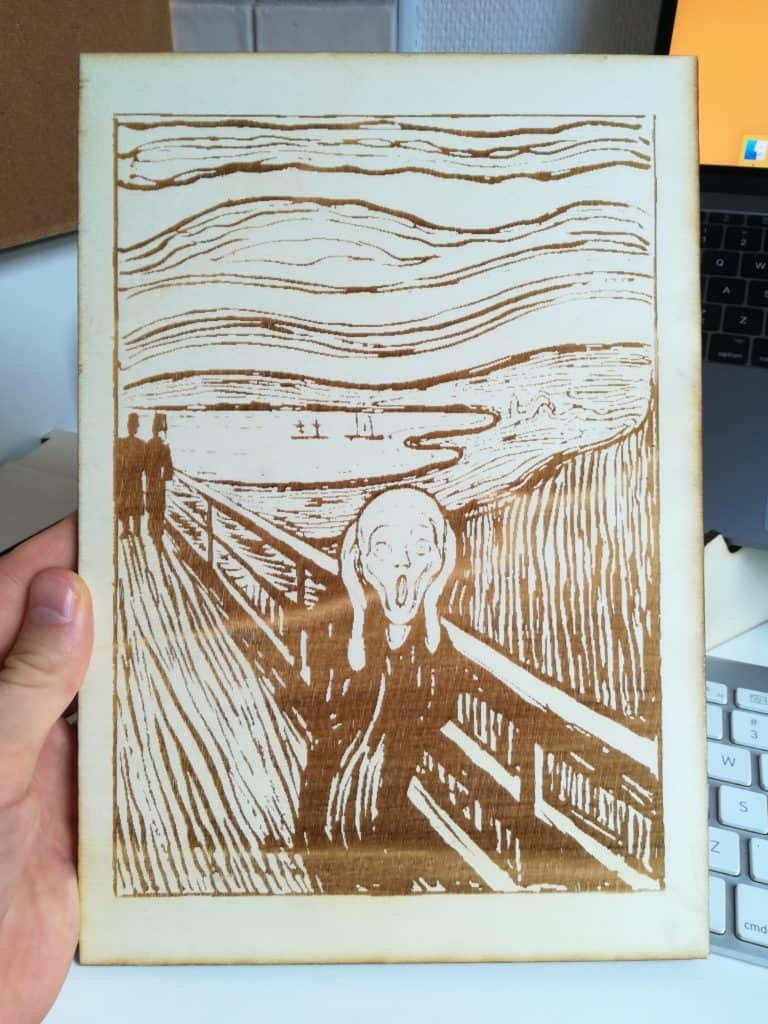 The point is, I've used it a lot. Starting out with pre-made designs, then slowly trying out my own.
I've made plenty of mistakes, but now I feel comfortable creating my own ideas on it.
(If you have a makerspace near you that has a laser cutter, I definitely recommend learning how to use it.)
And this same principle also applies to electronics.
It's great to learn from articles and books.
But if you don't build circuits, make mistakes and get experience – your progress will be very slow.
In my eBook 9 Circuits, you'll get practice building circuits that you'll know will work when connected properly.
Which will be extremely helpful for you when you want to start building your own designs.
Learn more here:
https://ohmify.com/get9circuits/
Keep On Soldering!
Oyvind @ build-electronic-circuits.com