It's Friday.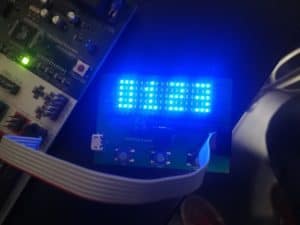 And it's the start of the weekend.
For many of us, that's a chance to carve out a big chunk of time to work on a project.
Today, I set aside some time to browse the web.
Looking for fun projects that people are building.
And boy did I find some exciting things!
Maybe you're already working on something.
…or maybe you're just getting started and haven't had the chance to figure out your next build.
Anyway, I think you're going to like the following projects.
These are my 5 top picks to inspire you to get started (or continue) on your project.
Captain Credible's micro:bit orchestra:
This is a project that a friend of mine made for a museum in Oslo, Norway. It's a programmable orchestra where it's possible for the public to program their own instruments:
The mechanical tulip lamp
This is a beautiful creation of a lamp/piece of art that blooms. It comes with instructions on how to build one yourself:
https://www.instructables.com/id/Ever-Blooming–Mechanical-Tulip/
The incredible robots of Boston Dynamics
You might have seen this one before. Or one of the other robots by this company. They have done a fantastic job of getting their robots to move around the environment, inspired by humans and animals:
How to place a lot of dominos?
Have you ever seen those videos with thousands of domino bricks laid out in a pattern? You push one domino at the beginning, and they all start to fall, one by one. Cool, but must be a lot of work right? Not necessarily with the help of the Lego domino row building machine:
The Sudoku Solver
Talking about Lego… My wife and I have been spending a lot of time solving Sudoku puzzles lately. Maybe we should have just built this one:
If you haven't built anything before – or if you need help developing your skills, Ohmify is here for you. I created it to help people like you make cool projects, even if you're starting from scratch.
Find out more here:
https://ohmify.com/join/
Keep On Soldering!
Oyvind @ build-electronic-circuits.com