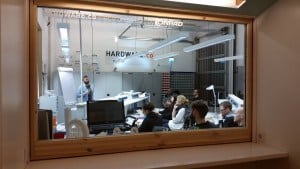 In 2015 I learned a lot:
-I gave a lot of electronics workshops
-I wrote an electronics book for kids (which will be in all the big stores in a few months)
-I wrote several electronics articles for the biggest technology magazine in Norway (Tek.no)
-I invested in my own learning and took courses in how to create courses and how to teach
-I started learning Spanish and drawing, and got to experience how it is to learn something from scratch again
This has prepared me for taking on bigger things.
So in 2016 I'm launching an online learning platform with a lot of courses for both beginners and more advanced electronics enthusiasts.
There's going to be roadmaps that will show you exactly what I recommend you do to keep progressing…
…no matter if you start from scratch or if you've already been building electronics for some time.
And there's going to be a lot of cool project plans to build.
This is something I've dreamed about for many years.
But I haven't been ready. Until now.
It's coming some time early 2016. I'll tell you more in a few weeks.
Until then I recommend you check out these two products of 2015:
2nd edition of my eBook "Getting Started with Electronics":
https://www.build-electronic-circuits.com/products/ebook-2nd-edition
My online course "Build Your First Robot":
https://learn.ohmify.com/p/build-your-first-robot
Keep on Soldering!
Oyvind