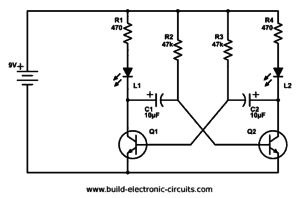 I got an email from Oliver in California yesterday.
He's not a pro, but very curious and interested in electronics.
Now he was stuck.
This is what he wrote:

[Oliver]:
"I think electronics is really fun, and I've put together a few simple circuits. Now I want to learn the basics of electronics so that I can build my own circuits, not just build whatever other people have built before me.
I found a page with lots of free tutorials. It had tutorials on oscillators, combinatory circuits, boolean logic, amplifiers, and probably 20 other topics. That's great and all, but where do I start?? And do I really need to learn everything?
It takes me a lot of time to finish just one tutorial, so I don't want to waste days of my time studying the wrong thing…."
Cheers!
Oliver
[Oyvind]:
That's a great question.
And I struggled with the same thing when starting out.
In my opinion, "the basics" is:
* Having a good understanding of current, voltage and resistance:
Not the definition of them. But the understanding. Being able to look at a simple circuit and "see" how the current flows and an idea of what the voltages are (or how to find them) at key points around the circuit.
* Knowing how the basic components work:
Resistors, capacitors, LED and transistors. You don't need to learn every detail about them, but get a good understanding of what they are and do.
* Knowing how to build simple circuits:
You'll get a much better understanding from building even simple circuits, that you'll never learn by just reading. But even more – you'll build confidence in your skill.
If you feel you have control over these three items, then you know "the basics".
Where you want to go from there is a bit up to you – although I have my opinions on that too of course ;)
(For example learning microcontrollers is something that I really encourage. But more on that another time)
If you don't feel you know the basics yet, maybe Getting Started With Electronics is for you:
https://www.build-electronic-circuits.com/products/ebook-2nd-edition/
Keep On Soldering!
Oyvind @ build-electronic-circuits.com