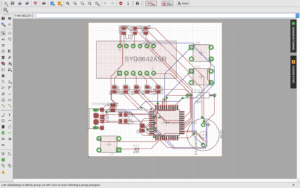 I've been using Eagle for many years, and not really given much thought to Kicad.
Eagle worked fine for me.
These are both programs for designing your own circuit boards.
But last summer I was hired to do some work on the electronics for the coffee roaster RØST.

In this project, my friend Jensa, an avid Kicad user, had developed the first version of the circuit in Kicad.
So I was kind of forced into testing out Kicad.
Now, after six months of testing, I am finally ready to give you the result.
Read the full guide here:
https://www.build-electronic-circuits.com/kicad-vs-eagle-2018-comparison/
Keep On Soldering!
Oyvind @ build-electronic-circuits.com