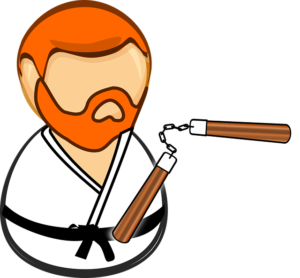 In the movie Karate Kid, Mr. Miyagi has a very particular way of teaching.
Daniel wants to learn karate.
But instead of learning kicks and punches, Daniel has to do chores.
Like painting the fence of Mr. Miyagi.
After a long period of this, it turns out Daniel has learned the basics of karate!
He is now prepared to fight.
This makes a great story. And I love the film.
But there's probably a reason that most karate schools haven't switched to the "painting fence"-method of teaching.
In electronics though, a lot of the training material has a "painting fence" approach:
Lots of theory, and little to no explanation of why you need it.
And no practical work.
There are even University programs in electronics where you hardly ever touch a transistor.
If you push through and learn all the theory, then great! You're in a great place build circuits.
The problem is that most don´t.
Most give up thinking that "this is boring", or "this is too difficult for me".
But it doesn't have to be this way.
Here's the truth:
You can have zero knowledge of electronics theory and still build cool things.
"So I shouldn't learn ANY theory?", you might ask.
But no, that's not the point.
Unless you really don't want to learn any theory.
But if you're like most people, you want to learn theory too.
You want to understand what the transistor does.
And you want to know how changing the resistor value changes how your circuit works.
But as a first step, I recommend you start "kicking and punching".
Start building electronics.
And as your curiosity grows, learn the bits and pieces of theory that you find yourself wondering about.
Haven't built any circuits before?
Or very few?
Or need a refresher?
A great way to start is using a breadboard.
In my ebook/mini-training 9 Circuits, you can become good at building circuits.
Even without any previous knowledge.
You'll get a component kit with a breadboard and a bunch of components.
And you'll get an ebook with 9 different circuits ranging from super simple to medium in difficulty.
Learn more about 9 Circuits and what you'll get to build here:
https://ohmify.com/get9circuits/
Keep On Soldering!
Oyvind @ build-electronic-circuits.com