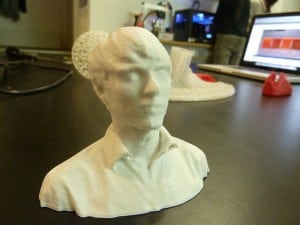 One thing I'd like to learn, or to become better at, is meditation.
It's the practice of silencing our thoughts for a short period of time.
I like it because it reduces stress and makes me more focused on the tasks at hand.
At least in theory.
The problem is that I don't practice it. So, I don't get the benefit of it.
I recently asked my former teacher at a meditation class I took about advice.
He asked me back:
"What's the biggest problem you are struggling with? What's holding you back?"
"I don't have enough time", I started typing (this was on Facebook messenger).
Then I deleted it because I realized that I can do it in as low as 5 minutes per day.
I tried again: "I don't know what to do"
But I had to delete it again because I had all the notes from the class that I could look at to find the information I needed.
Then I tried "I guess I don't have the motivation?". But again, I realized that I am here writing to this guy because I want to mediate, so I do have motivation too.
After a few more failed attempts at finding the reason, I realized that what I was lacking was commitment.
A quote (that is often erroneous attributed to Goethe) goes:
Concerning all acts of initiative (and creation), there is one elementary truth that ignorance of which kills countless ideas and splendid plans: that the moment one definitely commits oneself, then Providence moves too.

From W. H. Murray in The Scottish Himalaya Expedition, 1951
We all have our daily routines.
And unless you definitely commit to making a change, you'll likely fall back into old habits.
Whatever you want to learn – you need the "How and What to do". But without the commitment to actually doing it, nothing happens.
I didn't mention electronics in this email until now.
But if you read this far, you can probably see the relationship.
Are you ready to commit in 2018?
Get the "How and What to do" for learning electronics here:
https://ohmify.com/xmas-bundle/
…but you are the only one who can commit to it to make sure it happens.
Keep On Soldering!
Oyvind @ build-electronic-circuits.com