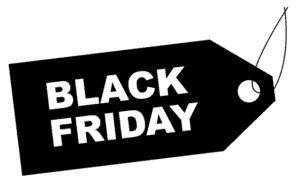 The short answer is no…
Instead, I will do something different – try to do good in the world.
There are a few reasons why I don't want to do a black Friday sale of Ohmify.
Maybe mostly because it seems the whole thing has gone a bit bananas.
Anyway, I wanted to try something different…
(I got this idea from a company called ThriveThemes btw)
Here's what we're doing:
We will be giving 50% of all revenue generated from new Ohmify sales during Black Friday to Kiva.
Kiva is a micro-loan platform where you can give loans directly to mini-projects you want to support.
My wife and I are in Colombia at the moment, and we want to support projects here.
I really like this platform as it empowers people to improve their own situation.
(As opposed to an organization where your donation goes into a "black hole" and you just have to hope some of it will be used for something good)
So here's the deal:
50% of all the revenue from new Ohmify sales purchased from now until the end of Friday (tomorrow) will be given to projects on Kiva.
It doesn't matter your timezone.
As long as it's before the end of Friday where you are, it counts.
Use the link below to join – or to learn more about what Ohmify is and how it can help you:
Keep On Soldering!
Oyvind @ build-electronic-circuits.com