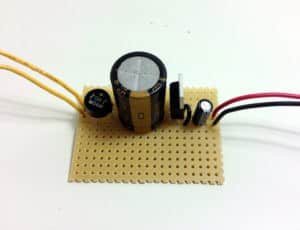 I know this confused me in the beginning.
And so it does for John:
[QUESTION FROM JOHN]:
"I have a Raspberry Pi that needs 5V and 120 mA, will my 5V 500mA power supply fry it?"

[ANSWER FROM OYVIND]:
Nope.
That power supply will work nicely.
If a power supply says 5V 500 mA – it will give a voltage of 5V and a current of *maximum* 500 mA.
But it doesn't necessarily give 500 mA:
It's your device that decides how much current that will actually flow.
So if your Raspberry Pi needs 120 mA, then a 500 mA power supply will work perfectly.
It will supply 120 mA to your Raspberry Pi.
On the other hand, if your power supply says 5V 100mA you will have a problem.
Because your Raspberry Pi will still try to get 120 mA.
But the power supply is not made to supply more than 100 mA, so it will either fail completely or behave in unexpected ways.
[QUESTION FROM JOHN]:
"I have another power supply that says 5V 1W – will this work?"
[ANSWER FROM OYVIND]:
W stands for Watt.
It's the energy that the circuit uses.
And you find how much watt your gadget uses by multiplying the voltage with the current.
So, 5V at 120 mA is:
5V * 0.12A = 0.6W
Your Raspberry Pi uses 0.6W.
Which means the 5V 1W power supply is enough to power your device.
If you want to learn to build things with electronics, starting from the basics – then check out Ohmify:
https://ohmify.com/join/
Keep On Soldering!
Oyvind @ build-electronic-circuits.com