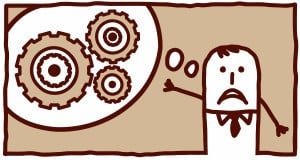 It's kind of magical.
You can talk into a device in one place, and your sound appears somewhere else.
Without any wires!
Transmitting something wireless, is something I have always been fascinated by.
You can transfer wireless using light, but the most common way of transmitting wireless is by electromagnetic waves.
Bluetooth, WiFi, Zigbee, etc. – they all use electromagnetic waves. Also called radio waves or Radio Frequency (RF).
To transfer something using electromagnetic waves, you need to vibrate "something" in the air using a certain frequency. The receiver will listen to the same frequency and thereby be able to receive what the transmitter sent.
This might sound very theoretical and hard to understand. But it's similar to sound. Sound is air that is vibrating.
I think working with electromagnetic waves is one of the hardest areas in electronics. But luckily there exists a lot of premade circuits that we can easily use in our circuits.
If you want to get into building wireless circuits – you can start with building a simple FM transmitter. Just google 'simple FM transmitter circuit' – and you'll find a lot of them.
Learn how to build circuits with my eBook «Getting Started With Electronics»:
https://www.build-electronic-circuits.com/products/getting-started-with-electronics
Keep on Soldering!
Oyvind