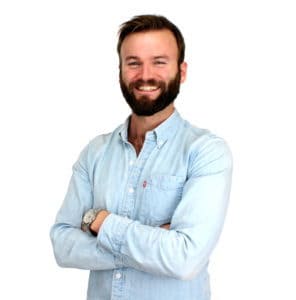 Build Electronic Circuits was founded by Øyvind Nydal Dahl, author of Electronics For Kids and the creator of Ohmify.
After finishing his master degree in electronics in 2009, Øyvind has divided his time between teaching electronics to complete beginners and helping companies develop new innovative products.
Since launching Build Electronic Circuits, Øyvind has made a name for himself by publishing extremely easy-to-understand explanations of electronics. Now, tens of thousands of visitors come to learn electronics every month.
My Story
Hey there!
I'm Oyvind, a Norwegian who loves electronics. Since 2013, I've been traveling and living all over the world: Mexico, New York, Miami, Colombia, Berlin, Sydney, Sweden, Spain +++
I married the woman of my dreams in 2017, and together we travel, do workshops, go on adventures, and create courses.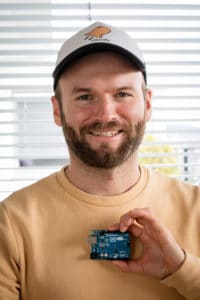 My interest in electronic circuits started when I was around 14 years old. One day I started thinking about how you could make a light blink.
I got more and more curious until I just had to figure it out. In such a situation it was good to have a father with electronics experience. You can read that story here.
Since then I've received my Master's degree in electronics and computer science and done a lot of electronics development.
Some of the projects I've been involved with:
The RØST Coffee Roaster
The Manga Screen
The D1 See-through-wall Sensor
Learn Electronics with Øyvind
I'm passionate about teaching electronics in the simplest way possible.
I think the language used in most electronics books is hard to understand for people who don't already know electronics. I want to change that. That's why I've written several books on electronics for beginners:
Electronics For Kids
A Beginner's Guide to Circuits
Getting Started With Electronics
And I have created several courses on electronics over the years. You can get access to all of these through Ohmify.
Become a member of Ohmify here >>
Let's Connect!
Wanna connect on social media? Here are my channels: