KICAD TUTORIAL

Make Your First Printed Circuit Board
In this KiCad tutorial for beginners, you'll learn to make your first Printed Circuit Board (PCB). You'll get simple step-by-step instructions on how to draw schematics, board layout, and getting your board made cheaply.
Prefer to read offline? Download the KiCad tutorial as PDF:
Download PDF
Why Learn PCB Design?
When I started building circuits as a teenager, I used different types of prototyping boards. I only built circuits with few components because of all the wires I had to solder here and there to get it working.
I remember finding cool projects with circuit diagrams included. Like guitar effect pedals. Or DIY weather stations. And I really wanted to build them.
But all of them needed at least 20-30 components. Usually much more. So I didn't dare to try as I knew that I would end up with a big mess of wires, almost impossible to troubleshoot. And even if I'd be able to do it, I'd be afraid to use it in real life in case I would mess something up.
It wasn't until my early twenties that I first tried to design my own custom Printed Circuit Board (PCB). And after that, I was hooked! The number of components for a project wasn't a problem anymore. I felt I could build anything!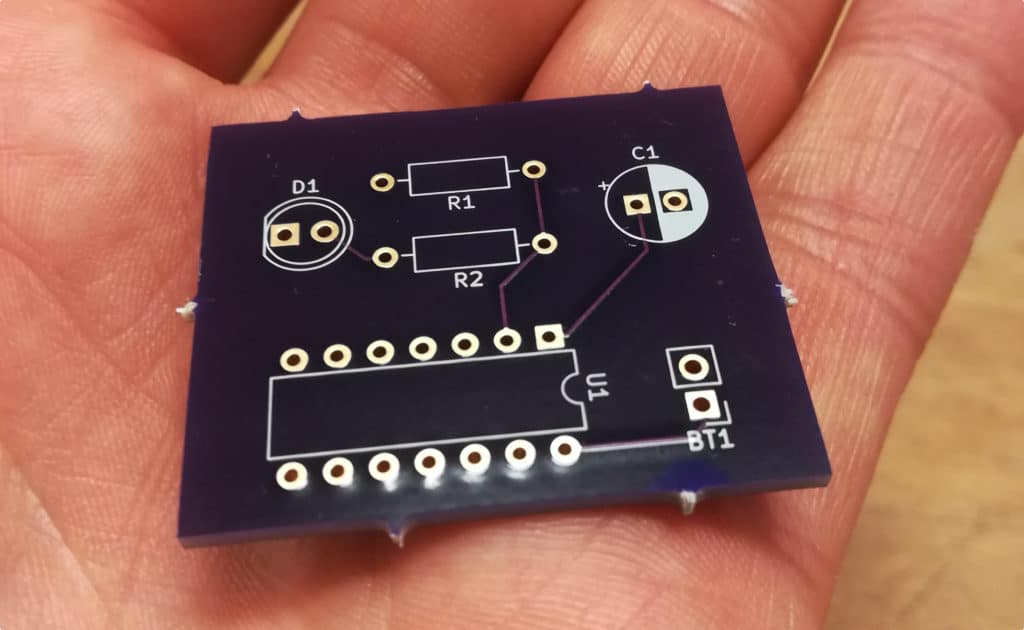 When you design your own custom PCB, you'll draw the connections in peace and quiet on your computer. You can double and triple check your connections easily. You even get help from the design program to check for errors.
Next, you can get a few copies of your board made for just a few bucks.
Now you have a board in hand that you know have all the correct connections. No wires needed. All you need to do is to solder the components to the board, just like a soldering kit, and your circuit should work.
In this kicad tutorial, you'll learn how to make your first PCB. I'll show you by creating a super simple project in KiCad. After you've done one project, you'll know the basics and can design more PCBs on your own.
But if you want more instructions, more projects to try, and a place to ask questions and discuss electronics projects – I also invite you to check out my electronics community Ohmify:
So, let's jump right into it!
Prefer to read offline? Download the KiCad tutorial as PDF:
Download PDF
1. The Software: KiCad
There are several software alternatives for designing PCBs. KiCad is a free and really good alternative. It's used extensively by both hobbyists and professionals. That's what we'll use in this tutorial.
KiCad is available for Windows, macOS, Ubuntu, and many other platforms. Find the platform alternatives and download the installation files for KiCad here:
Action Points:
Download and install KiCad
(Note: If you get asked during installation, make sure you say Yes to installing the standard libraries).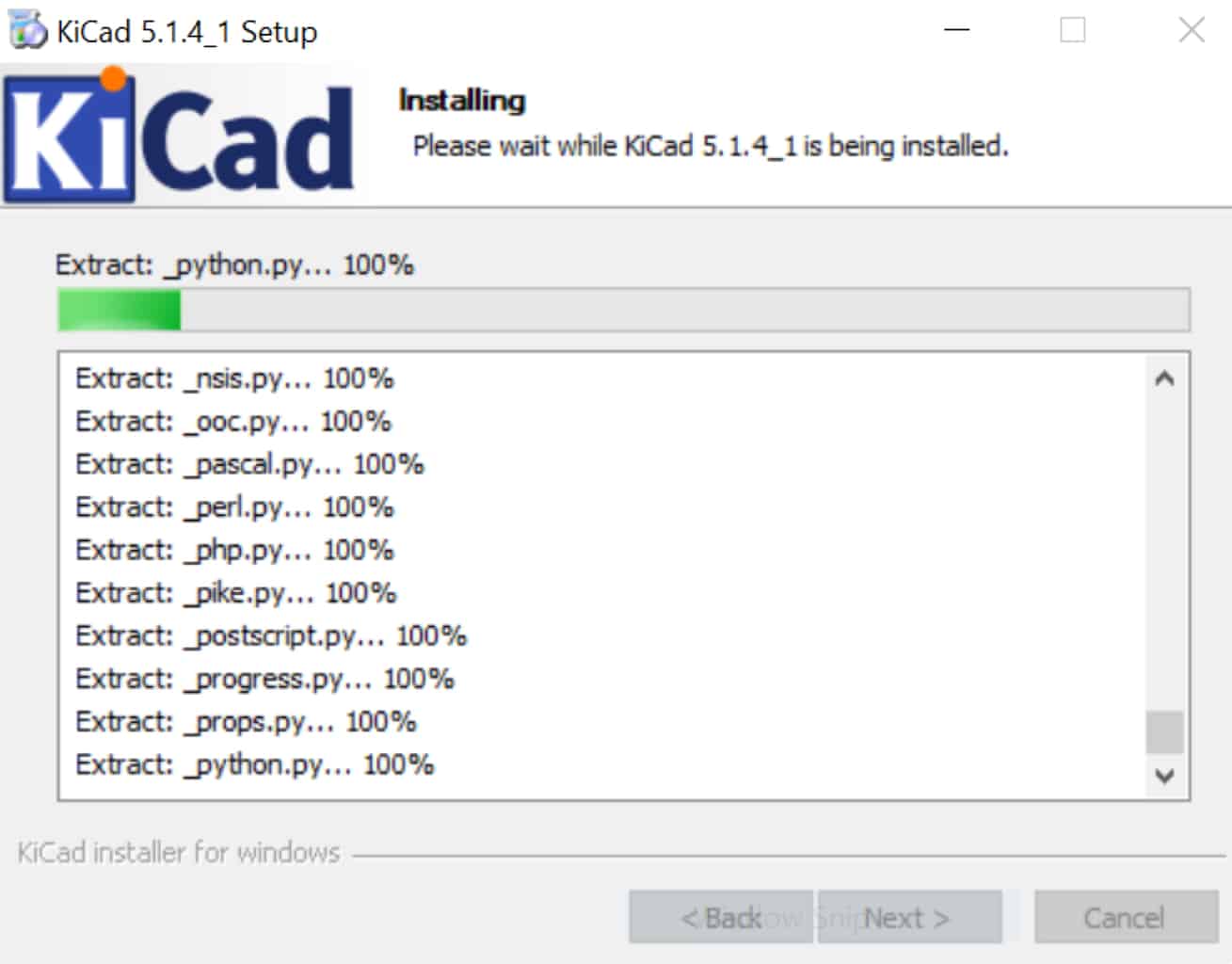 Part 1
How to Draw Schematics
Part 2
Design and Make the Board