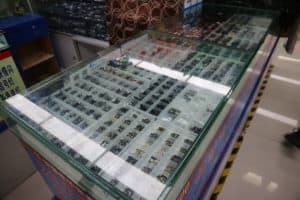 "We're never going to make it!"
Jensa (from the hackerspace Bitraf) and I arrived early at the airport in Oslo.
But that didn't help.
Our flight from Oslo had technical problems.
So it was delayed and we missed our connecting flight to Hong Kong…
Not a good start of our trip.