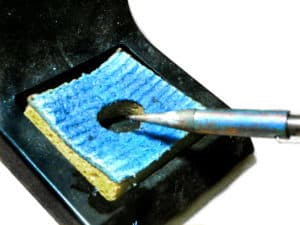 To be honest, you don't NEED to tin.
I lived a happy life without ever tinning, for the first few years after I started exploring electronics.
But it can help.
To "tin" is to apply a bit of tin to something.
For example – you can tin the tip of your soldering iron by first cleaning it with a sponge, then apply a bit of solder to the tip.
[Read more…] about Why do you need to tin?