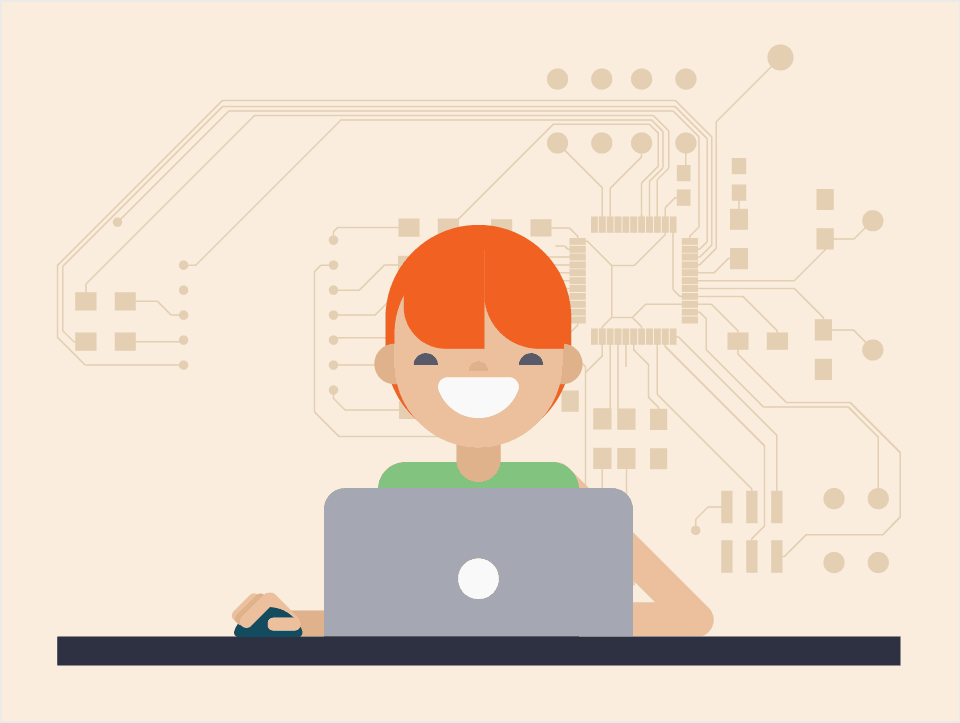 To create a Printed Circuit Board (PCB), you need to draw holes, pads and wires for your circuit. This skill is called PCB design and is highly useful.
When you're done, send the design to a manufacturer or you etch it yourself.
Sounds hard? Don't worry, there are many free tools out there that will help you do this.
Below I'll give you an overview of what you need to do.
Step 1: Create Or Find A Circuit Diagram
Before you start drawing wires and stuff, you need to know what circuit you want to build. So you need a circuit diagram.
You can either find one that someone else has made, or you can design your own from scratch.
I recommend starting with something simple. Like a blinking LED.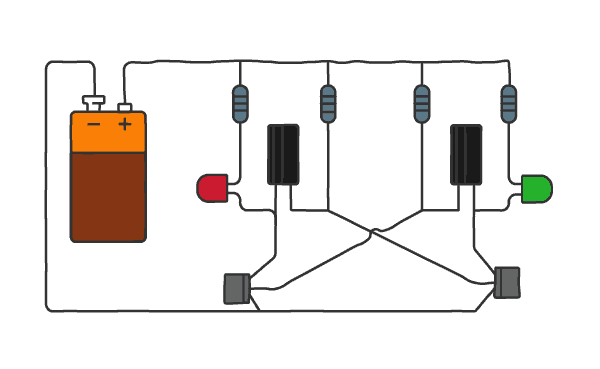 Once you have your circuit diagram, move on to step 2.
Step 2: Draw Your Schematics
First, you need to install a PCB design software.
I highly recommend KiCad for making your PCB. It's free and it's really good. I've also created a step-by-step KiCad tutorial for beginners.
Create a new project. Then draw the schematics from the circuit diagram you found in Step 1.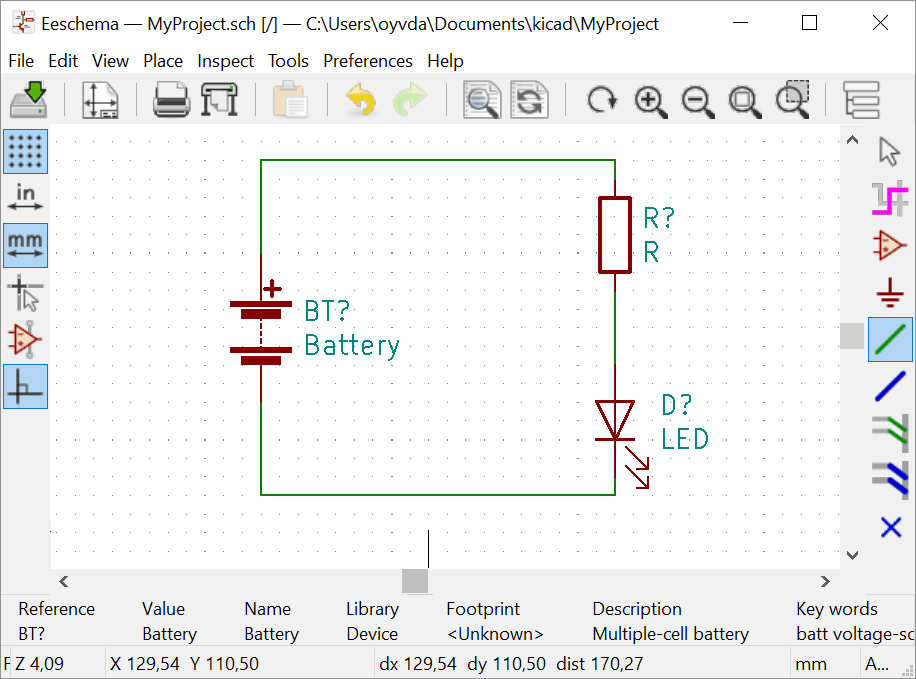 When you think you're finished, run the Electrical Rules Checker (ERC) to see if you've made any typical errors.
Step 3: Design Your Board Layout
Now it's time to draw the board. You need to transfer your schematic diagram into a drawing of your printed circuit board.
This isn't as hard as it might sound. Because the software will compare what you are drawing to the schematics file. And it will help you create the same connections.
Take your time, and make sure it looks good ;) Follow the design guidelines for drawing circuit boards.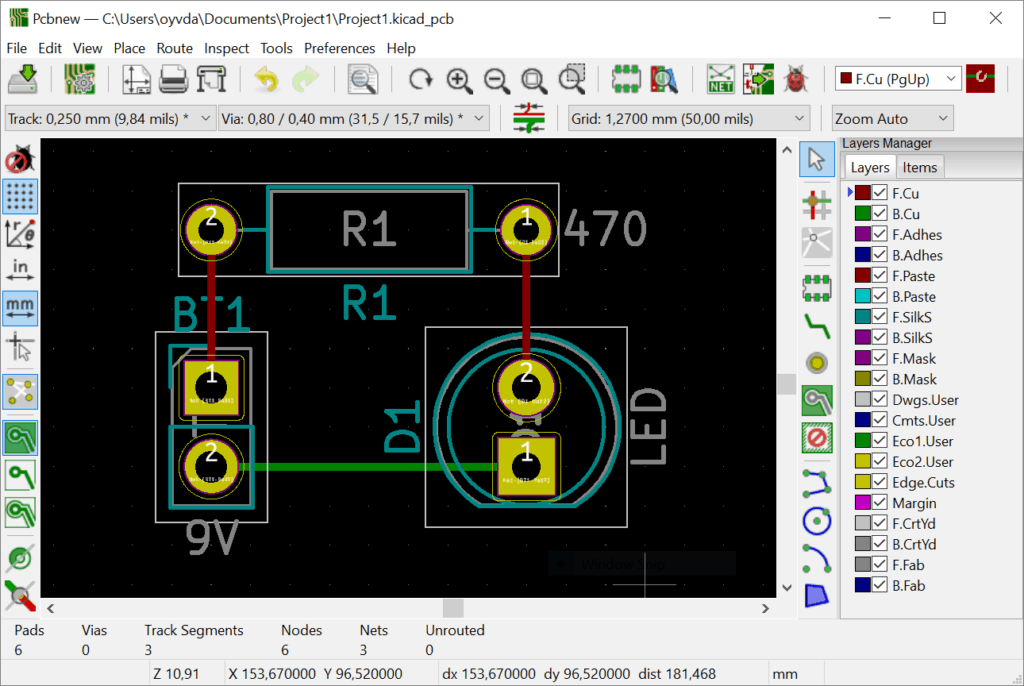 When you're done, run the Design Rules Checker (DRC) to see if you've made any errors.
Things To Think About
Will you put the circuit board in a box?
Remember that tall components might need to be laid down flat to fit.
Study the 3D version of your board, to make sure there aren't any surprises. In KiCad just select 3D Viewer from the View-menu to see your board in 3D.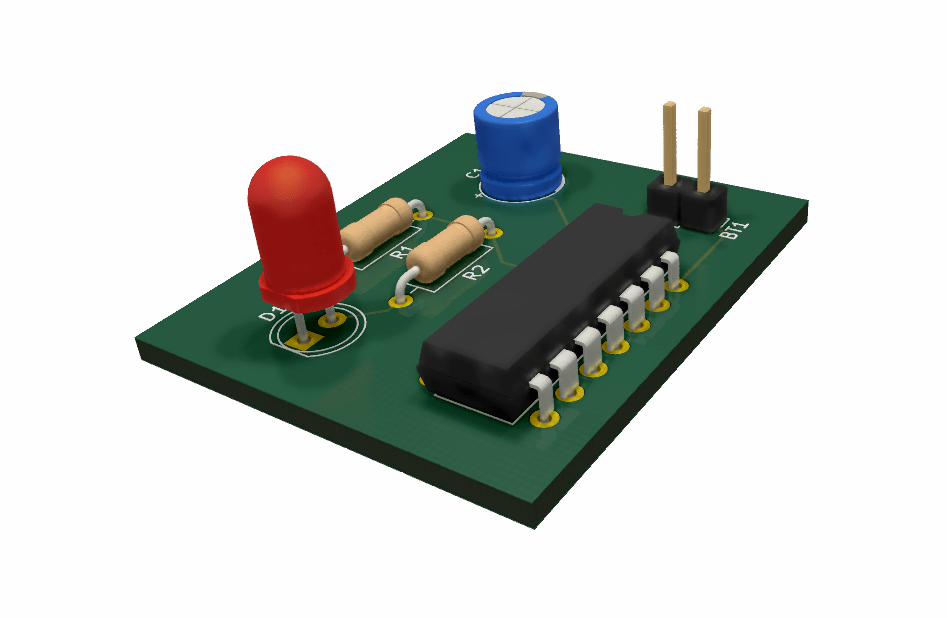 It can also be a good idea to print out a drawing of your on a sheet of paper. Use this paper version of your board to test that it will fit into the box and that your connectors will fit.
Step 4: Getting Your Board Made
When you are done drawing your board, it is time to get your PCB design ready for manufacturing.
This basically means you need to check your board for errors and convert your board layout to Gerber files. Then, choose a cheap PCB manufacturer and get your board made.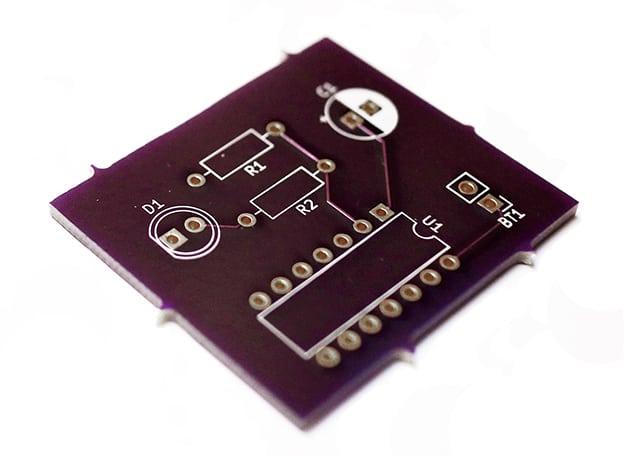 Some of the services I've used and can recommend are OSH Park, Seeed Studio, and PCBWay. All are reasonably priced, even on a hobbyist budget.
Ready To Learn PCB Design?
This article is an introduction to circuit board design. I really recommend you to learn this stuff as it will help you tremendously in building projects.
It's because of this knowledge that I am now able to build stuff like quadcopters, LCD screens, and other cool gadgets.
To learn to design your own PCBs, check out my KiCad Tutorial that shows you step-by-step how to make your first PCB.