In 2017, I started using KiCad as an alternative to Eagle.
For those unfamiliar with these programs: they are programs you use to design a printed circuit board (PCB).
And I decided to create a quickstart introduction to KiCad.
In this 5-minute video you'll see how to design a simple circuit board from scratch:

The purpose of the video is to show you all the steps necessary to create a board in KiCAD.
You won't become an expert from this video.
If you want to take it one step further, check out my KiCad Tutorial for beginners. I've also created several courses on how to use KiCad that I've published on Ohmify.
It's more for getting you that feeling of "huh, that's not too bad… I can do that!"
Here's the board you'll design: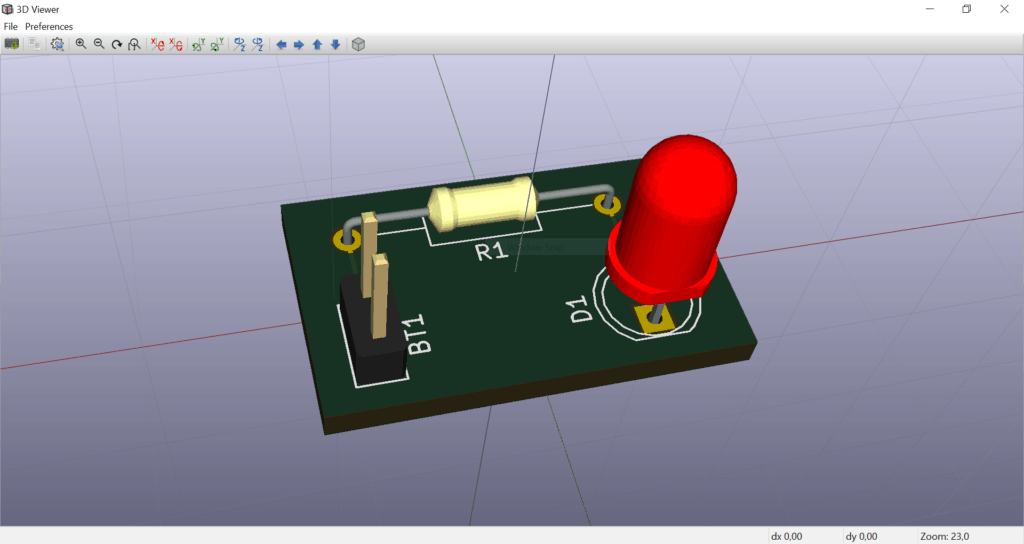 Let me know your biggest struggle when it comes to designing a PCB in the comment field. I'll read all the comments and these will help shape the future KiCad courses and tutorials.
More KiCad Tutorials