A potentiometer is an adjustable resistor with three pins. The fact that it has three pins instead of two was confusing to me when I was starting to learn electronics. But as soon as I saw the inside of it, it all made sense.
In this guide, I'll show you what the potentiometer looks like on the inside, the different potentiometer types, and examples of how to wire it up for different circuits.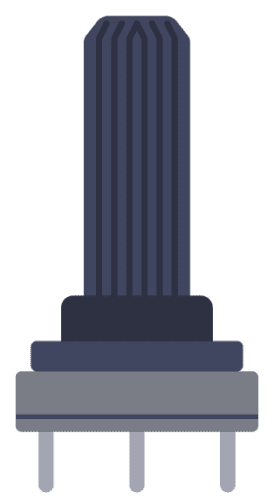 What Is A Potentiometer?
Potentiometers are adjustable resistors used in circuits for many things, such as to control the volume of an amplifier, control the brightness of a light, and much more.
It is like the resistor. But while the resistance value of a resistor stays the same, you can adjust the resistance value of a potentiometer.