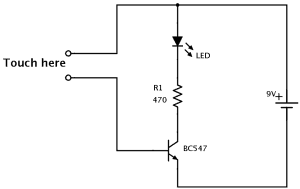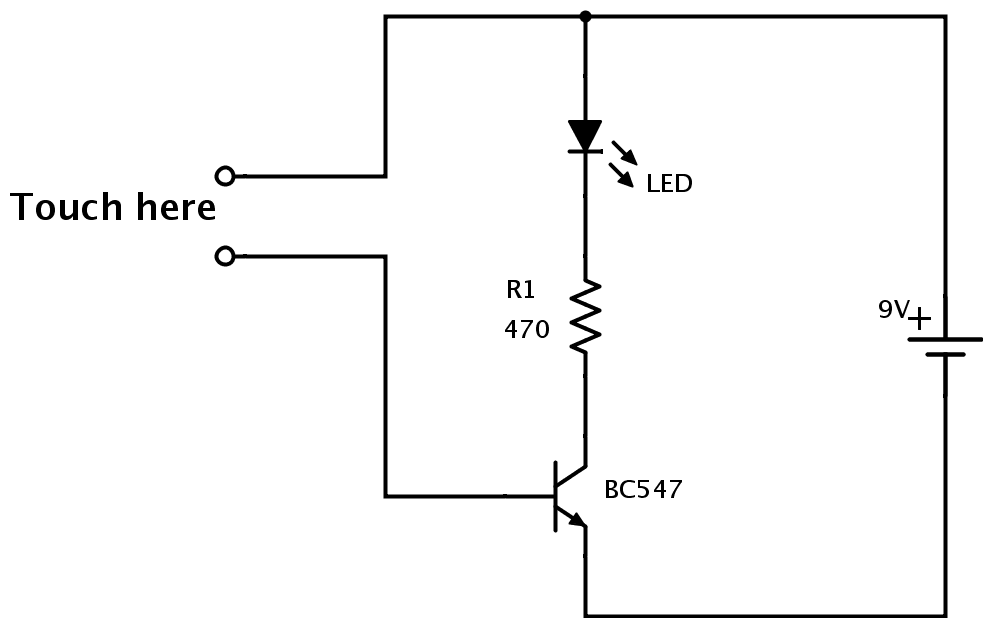 You only need 3 components.
A transistor, a resistor and an LED.
See the video below to see how I connected it. Or skip the video if you prefer to read how to connect it.
Connect the resistor and LED in series from the positive supply to the collector of the transistor. Choose a resistor that sets the current of your LED to around 20 mA.
Connect the emitter of the transistor to the negative terminal of the supply. [Read more…] about How to make a simple touch sensor