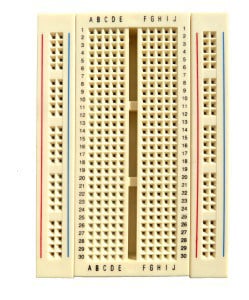 A breadboard is a really simple way to put together a circuit. You don't have to solder, just plug in the components.
I love to use breadboards for testing out new circuits quickly.
You can build really cool things on the breadboard. For example, check out this color-changing lamp or this radar that detects my breath.
If you don't know how to use a breadboard, don't worry. It's very easy.
Just check out my video:
Where To Connect Components On A Breadboard
The breadboard has connections between its holes. Some vertical connections and some horizontal connections.
Power Supply On The Sides
It's common to use the vertical columns on the left and right for connecting the power supply. Each of these columns are connected vertically. So, if you connect 5 volts on the top hole of one of the side columns, you will have 5 volts in all the holes of this columns.
Some larger breadboards are split into two, so that the upper half of the left and right columns is connected and the lower half is connected. This is indicated by the vertical blue and red lines.
Components In The Middle
You connect your electronic components in the middle of the board. On the picture above, you can see that each column is marked with a letter, A to J. Each row is marked with a number, 1-30.
For each row, holes A to E are connected and F to J are connected. The gap in the middle splits the row into two parts.
Below you can see a correct and a wrong connection of a resistor: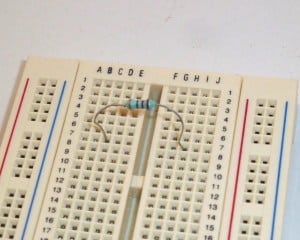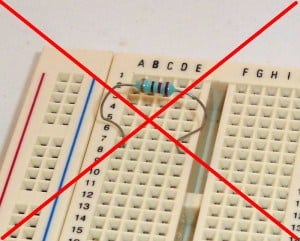 You can also connect the resistor from one row to another.
If you want to connect a chip, you need to connect it across the gap in the middle like this: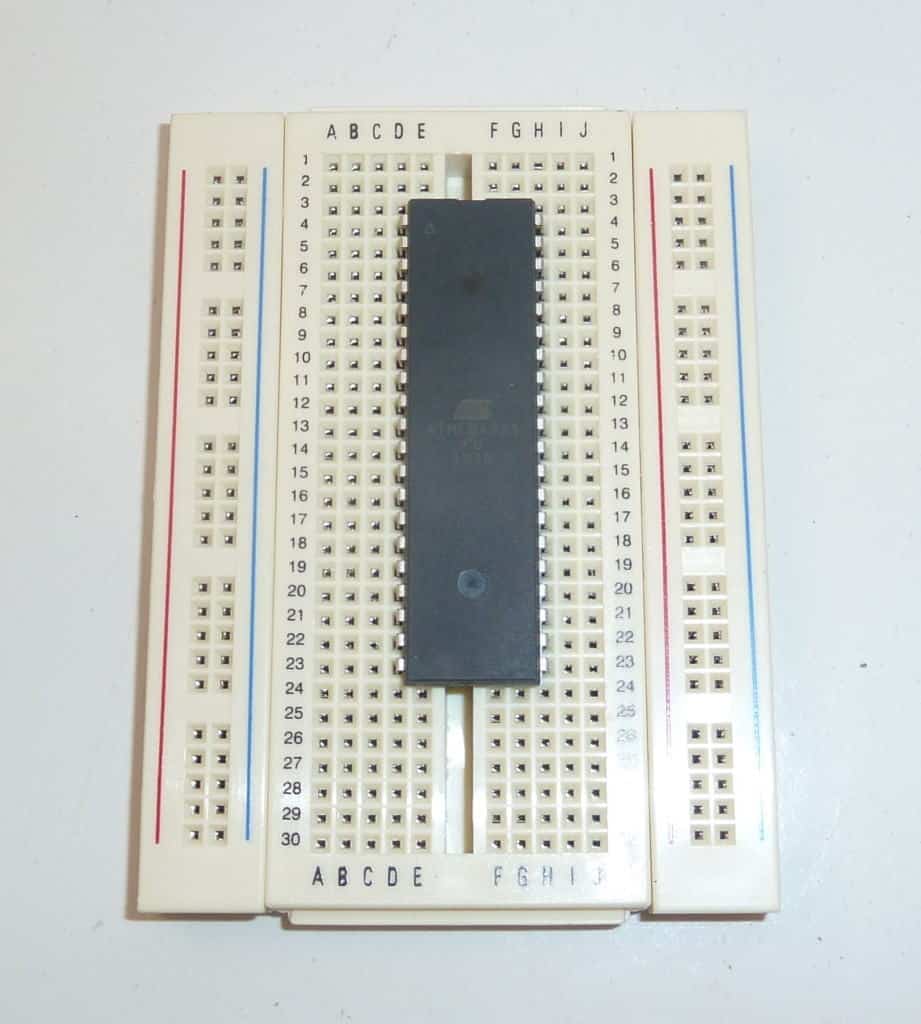 Connecting Components On A Breadboard
To connect a component or a wire to the breadboard, simply push it into a hole.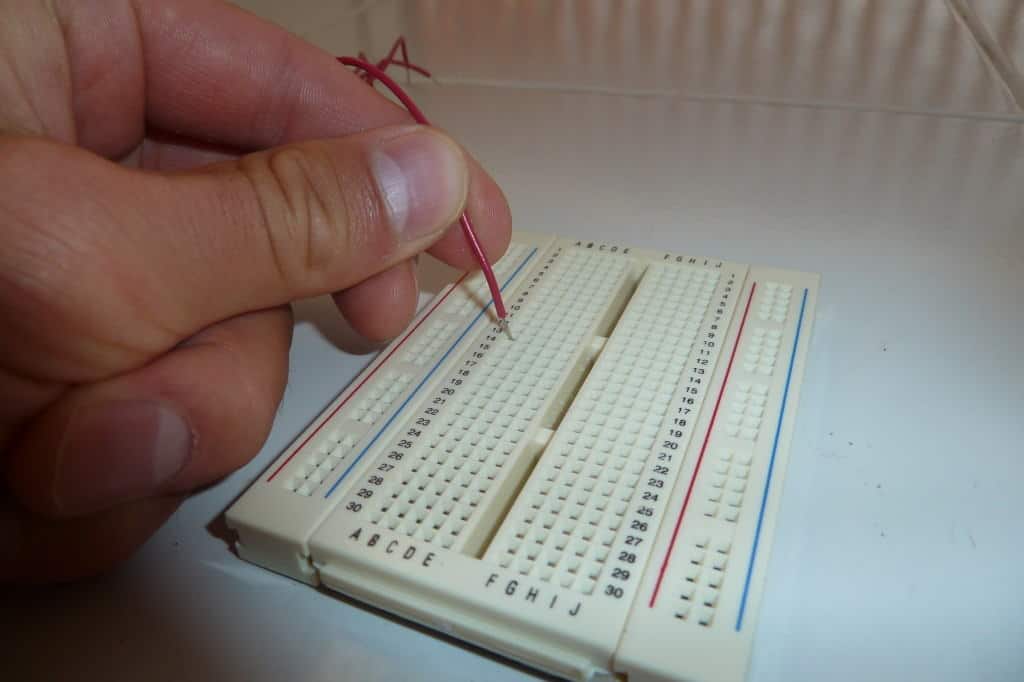 The best wires to use are 22 gauge single strand wire. Single strand means the wire has one solid core inside (as opposed to lots of tiny wires wrapped together).
What Can You Build With A Breadboard?
Breadboards are often used to build a prototype or to test a circuit. Or a part of a circuit that you are unsure about.
For example, let's say you wanted to build a microcontroller circuit that controlled relays with the output pins from the microcontroller. Then you would want a little driver on the output. If you are unsure about this circuit, you could throw it together on a breadboard quickly to make sure it works before you put it into your final design.
Or if you are learning about circuits you will come across a lot of little circuits that you want to test. Connecting these on a breadboard can be really useful.
Check out this page to find circuits to build.
Where To Get Breadboards
Breadboards can be bought almost everywhere where you can buy electronic components. For example on Amazon.