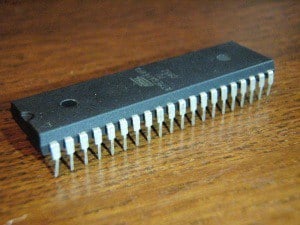 This is my first of five posts in this microcontroller tutorial series. Throughout this tutorial, I will be building a microcontroller circuit while documenting the process. By following what I do, you can make your own at home.
My goal is to make a circuit that is as simple as possible, and which requires no external programmers or debuggers. You should be able to just plug it into a USB port on your computer and program it.
I have not planned this out in any way. I am just going to build it, and write about the process. Hopefully we'll end up with a usable circuit.