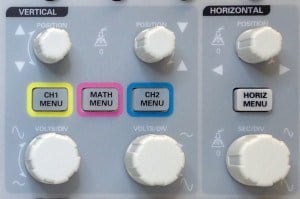 But how do you learn it?
Back in the 90's, my dad brought home an oscilloscope.
He knew I was getting more and more interested in electronics – so he borrowed an old oscilloscope from his workplace. Maybe it was from the 80's, and it had lots of buttons with strange names on them.
An oscilloscope is an instrument that lets you look at how signals behave over time. [Read more…]