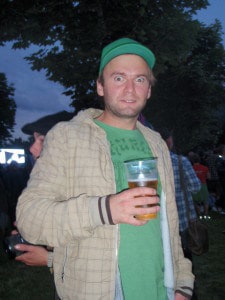 It was a cold December morning.
I could see the frost smoke rising from the ice-cold water of the Berlin canals
…and a man from the US greeted me at the door and welcomed me in. His name was Jackson, and he was one of the founders of a hardware startup in Berlin, called Relayr.
I got a tour of their office, and they showed me their technology.
And it was really interesting to see how their technology enabled people to easily make smart things.