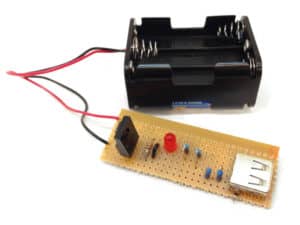 Build this portable USB charger circuit, and you'll always have access to a charger.
Imagine a beautiful summer day. You're on you way to meet friends for a picnic in the park. But, the park is huge and full of people. Since you don't know where exactly your friends are, you pick up your phone to call them.
But as you dial the number, the battery on your phone dies…
Ahhh!
With this portable USB charger circuit, there's no need to worry. Just drop by a supermarket nearby and pick up some standard batteries to recharge your phone on-the-go.