These notes are from Lesson 4 of my
Free Email Course
. Do you know anyone else who would love to learn electronics? Please share that link with them.
Below you can see the circuit we're currently talking about.
The resistor and capacitor on the left of the inverter make up an RC delay element: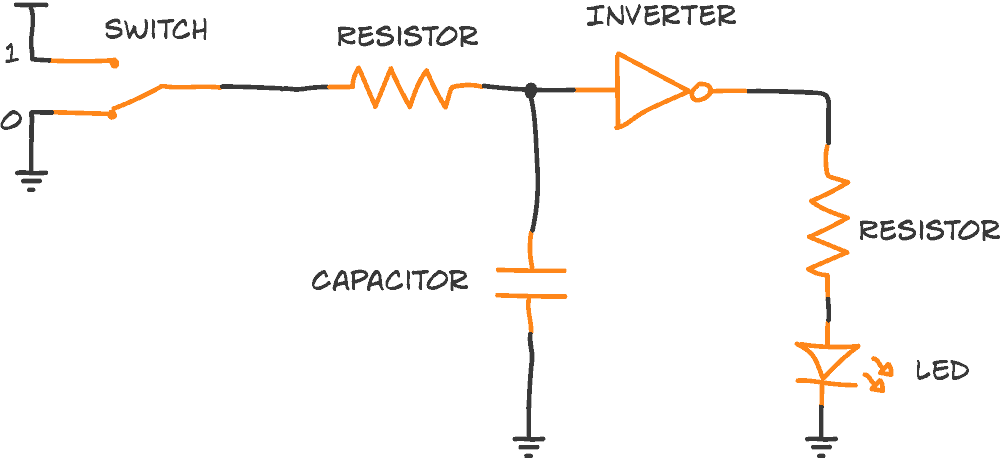 But how does the current flow in this circuit?