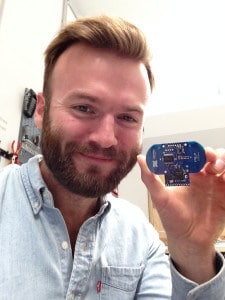 Many people ask me how to get a job in electronics.
Here's my advice:
If you want a job in electronics, show them that you love electronics.
I've previously gotten a job as a Python programming teacher without knowing Python. And I'm convinced it was because I showed them that I loved programming (which I do).
A while back, I received an email from Przemek from Poland. He wrote:
Yesterday I read your post about applying for a job as Python teacher at school, do you remember it? It inspired me a lot. Today I wrote an email for an electronics designers company where I told them I were really passionate about electronics. And I have an interview next Wednesday!
Guess what… He got the job!
Przemek's Advice On How To Get A Job In Electronics
A few months later I wanted to check up on him. And I asked him if he had any advice for people without experience who want to get a job in electronics.
Here's his reply:
Based on my own experience it was not easy to find a job when you are starting in electronics. Well, after I had got a degree in Mechatronics I had an interview in a company form railway industry. I had been practicing there for three months during the studies (but not as electronics engineer etc.).

Unfortunately I didn't passed it, it turned out that I had lack of experience in electronics – and so I did. I think it is good if you have experience – even as a hobbyist. If you can create a portfolio of projects you had designed – it will be your strong advantage. Even if they were really simple. The more the better – but they must work of course :D

After that I started looking for a job in a bigger city, designed a little project which I could present (an Atmega controlling a stepping motor – I don't even remember if it was working :) ).

I applied for much much much jobs, but all my applications were unanswered. About half a year had passed before I had a chance to attend in the next interview.

So you have to be patient – but I think it is true no matter what job you look for. This time I succeed, so could open champagne :)

My present job is my second as an electronics engineer. I have already had about 1,5-year experience in this and it took me only 2-3 weeks to find a company that was looking for engineers. And they were willing to hire me. This time I was also praying for a good job, so…

Looking for a second job is much easier if you are well prepared – during the interview we discussed some projects from my previous job portfolio :)

Experience and working projects in your portfolio and patience – I think they are must-have if you seek for a job in electronics. Especially if it is your first job.

At the beginning of the electronics career maybe it would be good if such a person would look for a job as a member of production team, where they can solder things and maybe look at some schematics. And in time they could gain experience, climb the ladder and get better positions. I would also recommend to learn some C. It is another skill which may make the difference – and maybe you want to become more software than hardware man?

Arduino is a good introduction to electronics and programming, but in my opinion it is a little playground – I have never seen anybody used it in work.

Using a soldering iron, multimeter, oscilloscope etc. is also necessity (well, maybe not oscilloscope if you are beginner).

Anyway, I'm sure if anybody really loves electronics and working on it is fun for them – they will find job sooner or later :)

I think I wrote too much, but I hope you can find some tips based on my story.

Greetings,
Przemek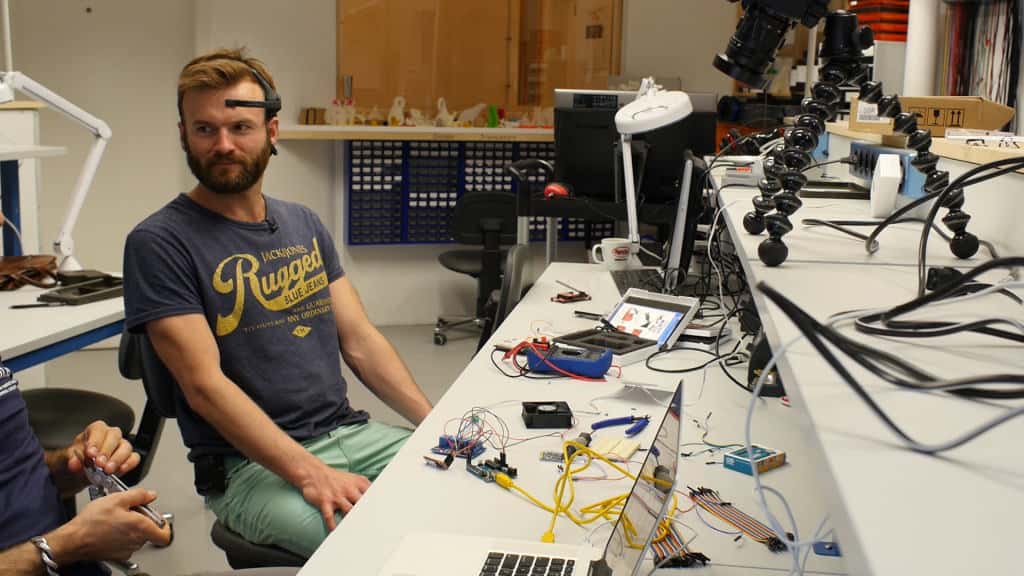 Get Experience At Home
Work experience is of course the best thing to have when looking for a job in electronics. But, if you don't have it – then experience from your own projects is the second best thing.
9 Circuits is an eBook I wrote that will help you become great at building circuits. It has nine circuit-building challenges you'll have to overcome. And you'll get to build things like a game, a homemade musical instrument and a cookie-jar alarm.
It's a great way to get started building circuits at home, before taking on that big project you've always wanted to do. And it's a fun way to spend your time that will help you get a job in electronics.
Find out more here:
https://ohmify.com/get9circuits/