This email contains a crucial piece of information.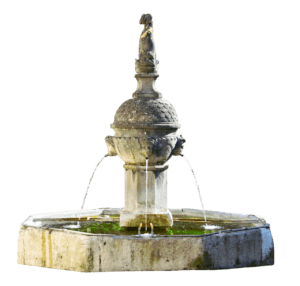 There's no need to waste time trying to understand how any circuit works before you get this:
The amount of current flowing out of a battery is the same as the current flowing back into it.
Do you have 1 Ampere flowing out of the battery?
Then 1 Ampere flows right back into it.
The typical question when confronted with this claim for the first time is:
"What if we connect the battery to a motor – won't the motor use some of the current??"
The answer is no.
The motor does not "use up current".
If you are struggling to come to terms with this, let me give you a comparison:
Imagine a fountain.
At the base, you have a pool of water, with a statue in the middle.
Inside the pool, there's a pump.
It pumps water from the pool through the statue.
And the statue, in lack of a better word, "spits" the water up into the air.
Then the water falls back down into the pool.
The pump can be compared to the battery in a circuit.
The water can be compared to the current.
The amount of water going into the pump is the exact same amount that the pump pushes out.
Energy is needed to "spit" the water out of the statue.
But the water is never "used up".
A circuit isn't the same as a fountain though.
But I'm giving you the comparison so that you can say to yourself:
"Yes, I can see that it makes sense that the current that goes out of the battery must go back into the battery."
If you can, then I've achieved my goal with this email.
Remember: What flows into the circuit, must flow out of it
These are the kind of lessons I try to stress when people are beginning to learn electronics at my online school Ohmify.
And it's the foundation you need to understand how to make your own electronic gadgets from scratch.
More info here: https://ohmify.com/join/
Keep On Soldering!
Oyvind @ build-electronic-circuits.com