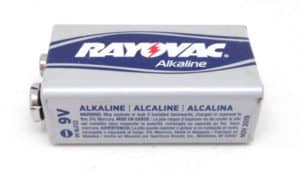 "Make sure you don't short the battery, otherwise it will explode"
Language is important.
If you know what "short" means, you can easily make sure the battery don't explode.
If you don't know…
..well, you will have no idea if what you are doing will cause the battery to explode or not.

To "short" something means to create a short circuit.
A short circuit is a connection that was not meant to be there.
For example, if you accidentally connect the plus to the minus of a battery, you'll have a short circuit between plus and minus of the battery.
Which is not good because some batteries can really explode if you short them.
What Causes A Short Circuit?
If you built the circuit, the most probable is that YOU caused the short circuit.
I know that's hard to accept.
I never accept it.
…until I find the error and I realize there's no way I can blame this on someone else.
It's usually because I made one of these errors:
Connected something the wrong way
Added too much solder to a pad so that it flowed over to a neighbouring pad and created a solder bridge
Clipped of a component leg that landed on my circuit
Placed my circuit on top of something made of metal
Also, if a component in your circuit is damaged, it can create a short circuit.
Like in a my drone that I recently repaired.
What do you need to do to create less short circuits? And to find the short circuits you do create?
Practice.
Build many circuits.
Keep On Soldering!
Oyvind